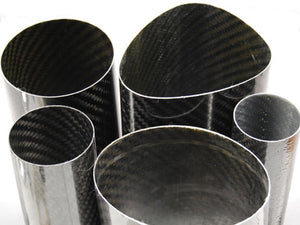 110mm inside diameter carbon tube. max length available is 450mm.
This is the most common size for silencers, covers 85% of the aftermarket silencer makes, including Harris, ART, Carbon Can Company, MHP, G force, Blueflame, Quill, plus others.
This one is used for the oval silencers also. Have stainless ends in oval and round as well as billets inlets for bolt on silencers.